 fostering growth
Nor Luyce's comprehensive 3-stage mentorship program is transforming the future for young girls in Gyumri by offering them expansive opportunities for personal and professional development.

"The delicate balance of mentoring someone is not creating them in your own image, but giving them the opportunity to create themselves."
— Steven Spielberg
Our Story
In 2009, Shogher Mikaelyan decided to start documenting historical houses in Gyumri. When father and son, Richard and Ara Chakerian, visited Gyumri and were introduced to Shogher, she decided to take them to a local orphanage. It was there that a young woman approached them and said, "Today was a great day but it's really too bad because you will leave and forget about us." Shogher felt compelled to make a promise to the young girl that she would come back. Despondently the young girl replied, "Don't make promises you can't keep".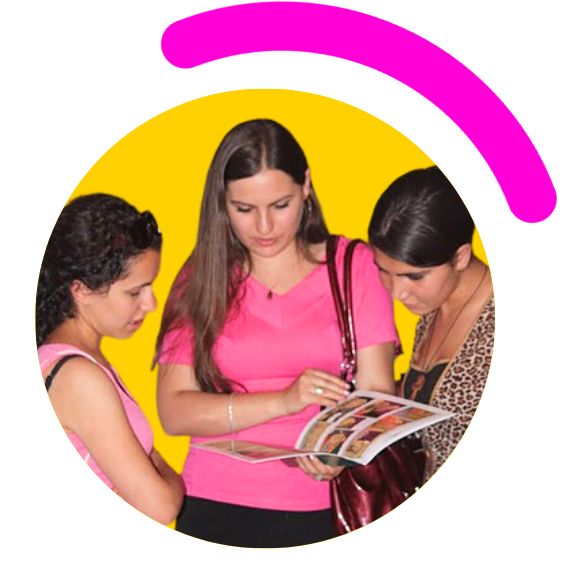 The funder of the orphanage expressed the great need the girls had for mentoring. It was at that moment that Richard and Ara asked Shogher if she would join them in leading this effort. Shogher began researching mentorship programs and found Big Brother/Big Sister concept useful and compelling. After four months of research, Shogher created Nor Luyce and by January 2010, she, Richard and Ara had created a new vision for the girls of Gyumri.
"I kept my promise and a couple of months later I went back to the orphanage to see the young girl. I told her about Nor Luyce and asked her to join us. She began coming to the meetings and now there are many girls with the same determination — from all different families and backgrounds. These girls have grown in their new home and have become the family of Nor Luyce."
— Shogher Mikaelyan, Executive Director
Our team
Our Board
Co-Founder and Chair
Ara Chakerian
Ara Chackerian is an entrepreneur, angel investor, and dedicated philanthropist. Ara has more than two decades of experience in building healthcare companies. Ara's executive level operating experience includes Chief Executive Officer of BMC Diagnostics, Executive Chairman of PipelineRx and TMS Health Solutions, and Executive Vice President at PSS/World Medical, an international medical products distributor.